News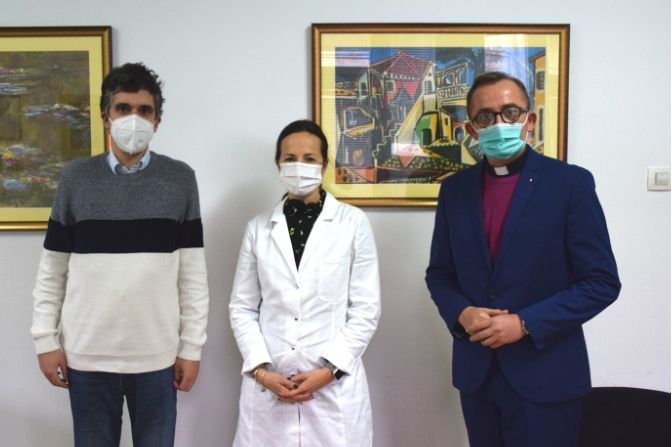 19.12.2020
In the spirit of solidarity and its mission Caritas Serbia handed over a donation in protective equipment and disinfectants worth 627,000 dinars to the Institute for Mental Health on December 17, 2020.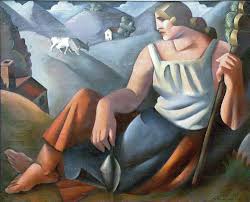 10.12.2020
VIII FORUM with international participation- Woman's Mental Health- Institute of Mental Healt,Belgrade 14-15 April 2021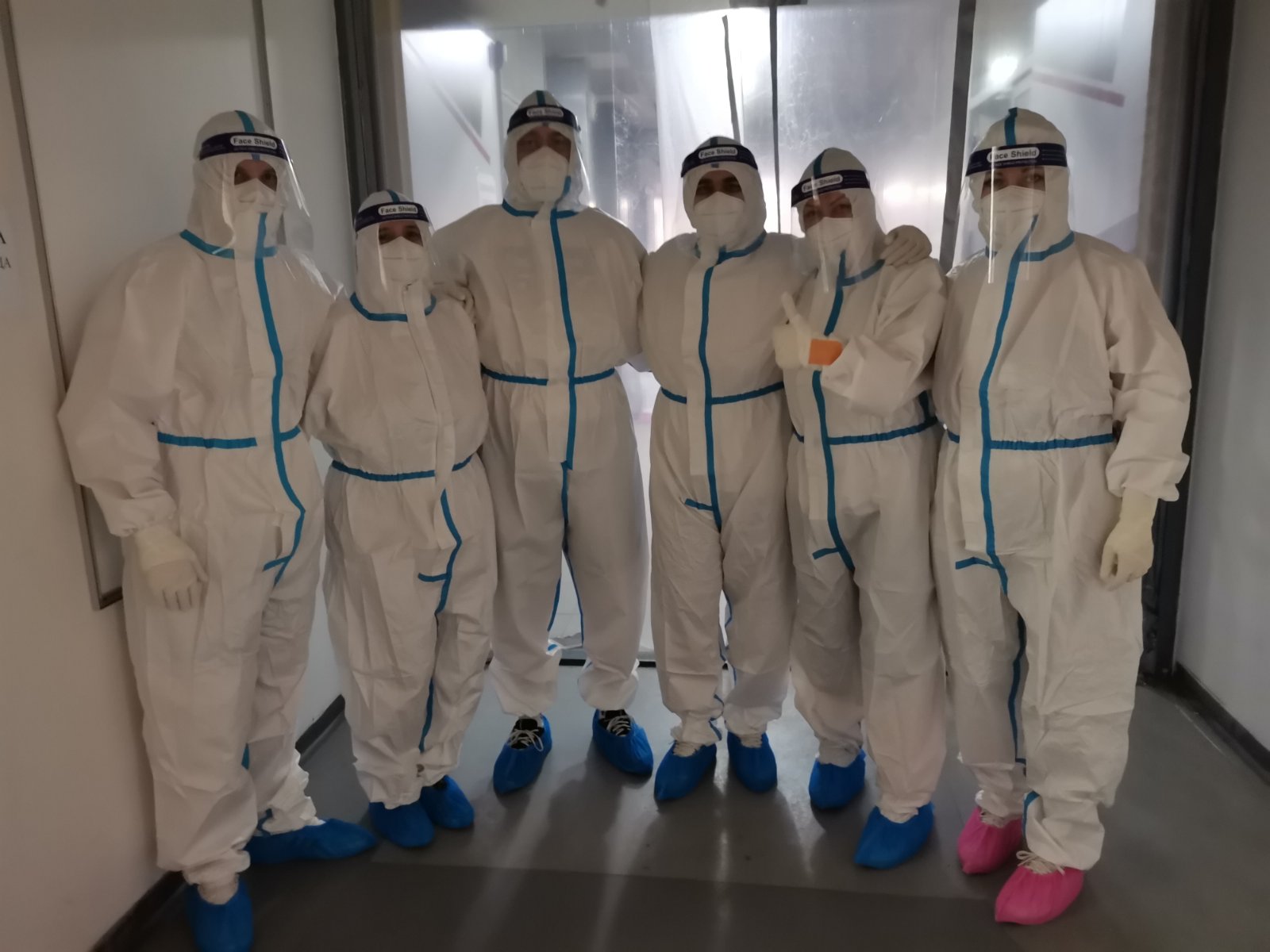 03.12.2020
Nurses / technicians of the Institute of Mental Health engaged in COVID-19 hospitals Many thanks to the nurses / technicians for everything they have done during the fight against COVID-19, which is still ongoing. Many have only now realized the greatness of that profession and its immeasurable importance in the health care system. We are infinitely proud of their readiness and determination to accept the challenges of the profession honestly and responsibly, despite all the risks.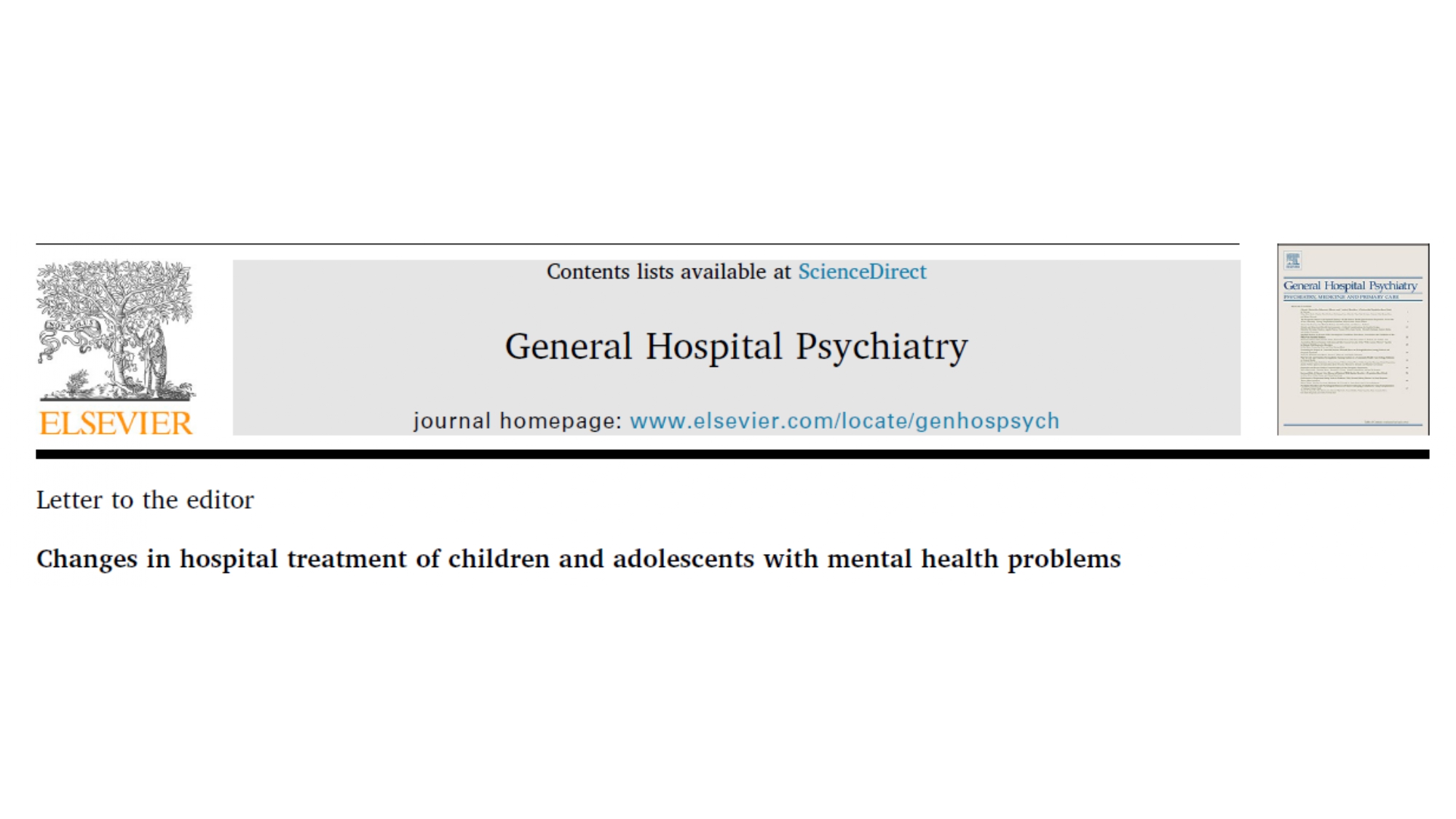 28.11.2020
Pejovic-Milovancevic M, Grujicic R, Stojkovic A, Radosavljev-Kircanski J. Changes in hospital treatment of children and adolescents with mental health problems. Gen Hosp Psychiatry. 2020 May-Jun;64:108-109

17.11.2020
ISSN 0350-2538, PsychoInfo, Psychological Abstracts, EBSCO
The Institute is a tertiary level health institution which performs highly specialized in-patient and out-patient health care in fields of adult psychiatry, adolescent psychiatry, substance abuse disorders, clinical genetics, medical psychology, epileptology and clinical neurophysiology, psychopharmacology, psychotherapy, mental disorder prevention, as well as protection and improvement of mental health, medical biochemistry and medical supply – pharmaceutical activity.
Work of the Institute of Mental Health is founded on three principles:
Diagnosis and treatment

Education

Research
The Institute serve as educational base for several Faculties at University of Belgrade (Faculty of Medicine, Faculty of Special Education and Rehabilitation, Faculty of Political Science, Faculty of Philosophy). The Institute collaborate also with other Universities (Psychology Department and Social Service Department at Singidunum University) and Schools: College of Applied Studies of Social Service, High School, College and College of Applied Studies of Medicine.Institute of Mental Health has been honored to be nominated again, on the 28th of September 2017, in the status of the WHO Collaborating Center for the next four years. https://www.euro.who.int/en/countries/serbia
The activities of the Institute include:
Treatment of mental disorders across the lifespan, based on good clinical practice and the best evidence;
Prevention of mental disorders and improvement of mental health;
Electroencephalography, diagnosis and treatment of epilepsy and other neuropsychiatric disorders;
Education (graduate and postgraduate studies), continual education, specialization and fellowship for its associates, as well as for health care employees and assistants from other health care institutions and other institutions;
Research in all fields of psychiatry and related disciplines, as well as in field of mental health protection, relying on principles of good scientific practice;
Organization and conduction of internal controls and work quality;
Establishment of the procedures in the cases of natural disasters and other emergencies;
Participation in reforms of mental healthcare protection;
Other activities in accordance with the law.
Address:
Milana Kašinina 3, 11000 Belgrade, Serbia
Email:
institutzamentalnozdravlje@imh.org.rs